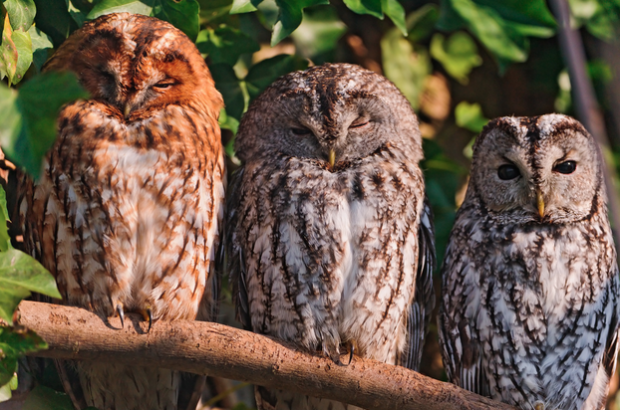 It's tempting for businesses to exclusively share their content to drive sales or marketing, neglecting authentic engagement. It takes discipline to share content from like-minded businesses or industry thought leaders. By following social media's so-called "Rule of Thirds," you will be sure you're sharing content that attracts and maintains an engaged following.
What is Social Media's Rule of Thirds?
⅓ of your social content promotes your business, converts readers, and generates profit.
⅓ of your social content should surface and share ideas and stories from thought leaders in your industry or like-minded businesses.
⅓ of your social content should be based on personal interactions and build your personal brand.
Sharing your own branded content should come naturally. It's the other two thirds that may be a challenge. Let's talk about why sharing professional and personal content is equally important.
Put your Pride Aside and Share Another Business's Content
Why is sharing outsider content by other businesses or thought leaders so important? It shows your audience that you know the industry like the back of your hand, you're collegial and aware of competition. It shows that you're collaborative and confident enough in your own brand to share another's content. It also doubles your exposure by connecting your content to their audience or online community. By sharing content from another business, even a competitor, you position your business as the industry's finest, most well rounded content source.
To source content by other businesses, try these HootSuite features:
Find Industry Influencers: Use keyword searches or Twitter's suggested user lists to find influencers in your industry. Once you've found them, add them to a list or stream for continued listening.
Follow your Competition: Find your competition or other related businesses online with keyword searches, add them to a list or stream and start sharing the good stuff.
Follow Industry Hashtags and Keywords: Source your industry's hashtags or keywords and follow them in a stream to keep them in your backpocket. This will help you find new content and know what to include in yours.
Make Lists: Create lists of influencers, competitors, industry keywords and thought leaders and keep them in separate streams for easy listening.
Set up Streams: Multiple streams simplify your listening opportunities so you can spend less time searching for great content.
Use Multiple Re-Tweet Styles: In HootSuite, by selecting "edit" in the Retweet button, you can give their content your own spin. Or, by selecting "Yes," it simply goes out over your channels with their profile attached. This makes your Twitter feed look more dynamic and shows that you're outsourcing content (good thing).
Article courtesy of SAM MILBRATH