In the age of social media, all businesses are publishers and what publishers need is a steady stream of great content.
That's easier said than done.
If you're trying to create content that will resonate with your audience on social media and separate you from all of the noise, great! You're on the right track. But first you should establish your content marketing strategy.
A content marketing strategy works as your guiding light when it comes to the planning, production, promotion, and measurement of content. Taking the time to create a solid strategy might seem like more work up-front, but it will reduce your workload over time and make your content more effective.
Now (before you start) is the time to think through your objectives and build a content marketing strategy that will elevate your social media efforts to the next level. We've put together a helpful walkthrough that will guide you through each step of the process.
Set content marketing goals, align them to business goals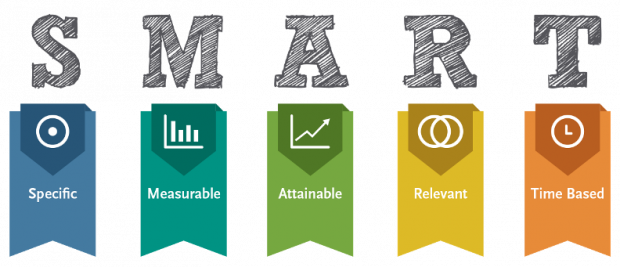 When you're planning a piece of content, how do you decide what is worth creating and what you should pass on? Every piece of content you commit to should serve a clear purpose for your marketing efforts.
So what are you trying to accomplish? Here are some common content marketing objectives to consider:
Increase brand awareness in key markets or verticals
Drive referral traffic back to your website
Increase signups
Drive readers to a lead-generation landing page/form fill
Notice how none of these content marketing goals amount to Likes, Retweets or Favorites—so-called vanity metrics. That's because, as with your social media goals, it's absolutely essential for your content marketing goals to align back to your broader business goals. This alignment forces you to think of content in terms of business metrics like traffic, leads, and sales—metrics other teams are working towards as well. It also helps you prove the value of your content marketing efforts on a larger scale, which is extremely valuable when dealing with stakeholders who either aren't exposed to the content marketing side of your business, or who are skeptical of its value.
When choosing your content marketing goals, you also need to to ask yourself a very important question: How will I measure this goal? Every goal needs to be measurable. Whether it's a percentage, a dollar amount or a traffic number, identify the numeric target of your goal and decide how you will track your progress. If you can't figure out a concrete way to measure your goal, it is probably time to rethink it entirely.
Once you've settled on your goals, break down each one into the various steps you'll need to take to achieve them. Doing so will not only ensure that future content is aligned with your content marketing goals, it may actually inspire your content creators. Knowing what a piece of content needs to accomplish for you on a larger scale could spark an idea about what to create or how to create it.
Content Marketing Strategy Tip: Don't approach your content thinking "how will this help me achieve X goal." You don't want to stifle creativity. Instead, come up with great ideas for content, then see how you can tie them back to your content marketing goals. It may just be a matter of adding a relevant CTA or choosing specific channels to publish on.
Article courtesy of EVAN LEPAGE